STUDIOS & HOUSING FACILITIES
Residents receive 24-hour access to private studio space on the MASS MoCA campus, plus lodging in newly renovated, furnished apartments across the street from the museum, right in downtown North Adams. We provide seven communal lunches per week in the company of your fellow residents. When many residents are arriving on the same day, we also host a welcome dinner for the group on that first evening.
Residents also receive the benefits of temporary MASS MoCA membership: access to the galleries during regular museum hours; invitations to member openings; member discounts on performing arts events; and member discounts at the museum store.
HOUSING
Each resident is provided with a private room in one of three newly renovated, four-bedroom apartments. Each bedroom is furnished with a bed and dresser, pillows, bed and bath linens, etc. (No need to bring any bedding unless you prefer to sleep on your favorite pillow, etc.) Each apartment also has its own shared bathroom and kitchen, wifi, and laundry. The kitchen will have some basic cooking equipment and coffee. Residents are responsible for providing their own breakfast, snacks and dinner. The apartments are within easy walking distance of the local grocery.
NOTE: Climbing stairs is required to enter the apartments, which are located on the 2nd and 3rd floors of a walk-up building. If you are not able to use stairs, please contact us immediately so we can discuss alternate accommodations.


STUDIOS
With our recent residency expansion, we now host studios in two buildings, B13 & B34. Each of the spaces and each of their studios have their own dimensions and provisions. Some studios have 8-foot walls in a 13-foot-high mill space; others are fully partitioned to the ceiling. Some are better for work made on the floor, some for work made on walls. We do our best to pair our residents with a studio that matches their practice. The smallest studio is 120 sq ft and the largest is 280 sq ft. The average size is about 172 sq ft. Wall material ranges from drywall to brick to translucent plastic. Floors in B13 are plywood, while in B34 they're cement. All studios are wheelchair accessible, lockable and safe to leave equipment and supplies in.
Each studio is minimally furnished with a desk or folding table, a chair, and most have a small shelf. Additional folding tables are available. Lighting is overhead LED troffers (typical commercial office lighting) and we have clamp lights to augment. There are shared slop sinks in both buildings. Easels, additional worktables or alternative seating can likely be provided, but you should consider bringing the essentials to meet the needs of your practice. If you have special pieces of furniture or equipment you would like to request, please make note in your application. Although we cannot guarantee special requests, we'll do our best to help you find the proper equipment you'll need for your time here. In addition, each studio building is equipped with a small tool library. A full list of tools available is below. All art materials and most equipment must be provided by the participant.
See photos below.

PRINTMAKING STUDIO & WEAVING LOOMS
With our recent addition of Building 34, we now have a rudimentary communal printmaking and weaving studio. This equipment includes a 22-inch Harrisville loom, 45-inch Herald loom, a rebuilt Dickerson roller etching press, and a hydraulic flatbed press.

WI-FI
Both the studios and the apartments have wi-fi. Do note that recent bandwidth policy changes at MASS MoCA now prevent artists from streaming video while in the studios, but we have gotten special permission for music streaming. Video streaming at the apartments is not restricted (although multiple users streaming simultaneously can still limit the bandwidth).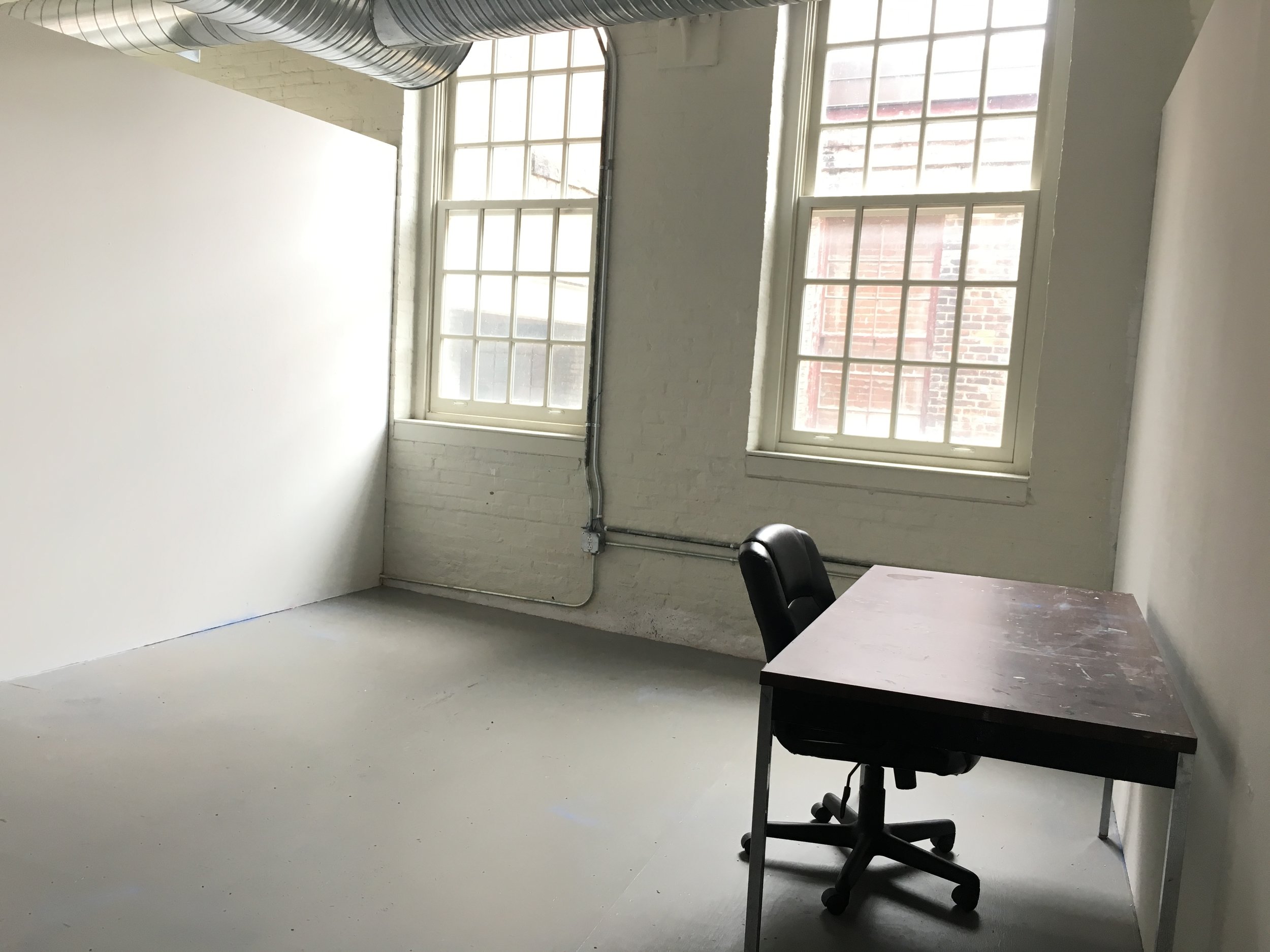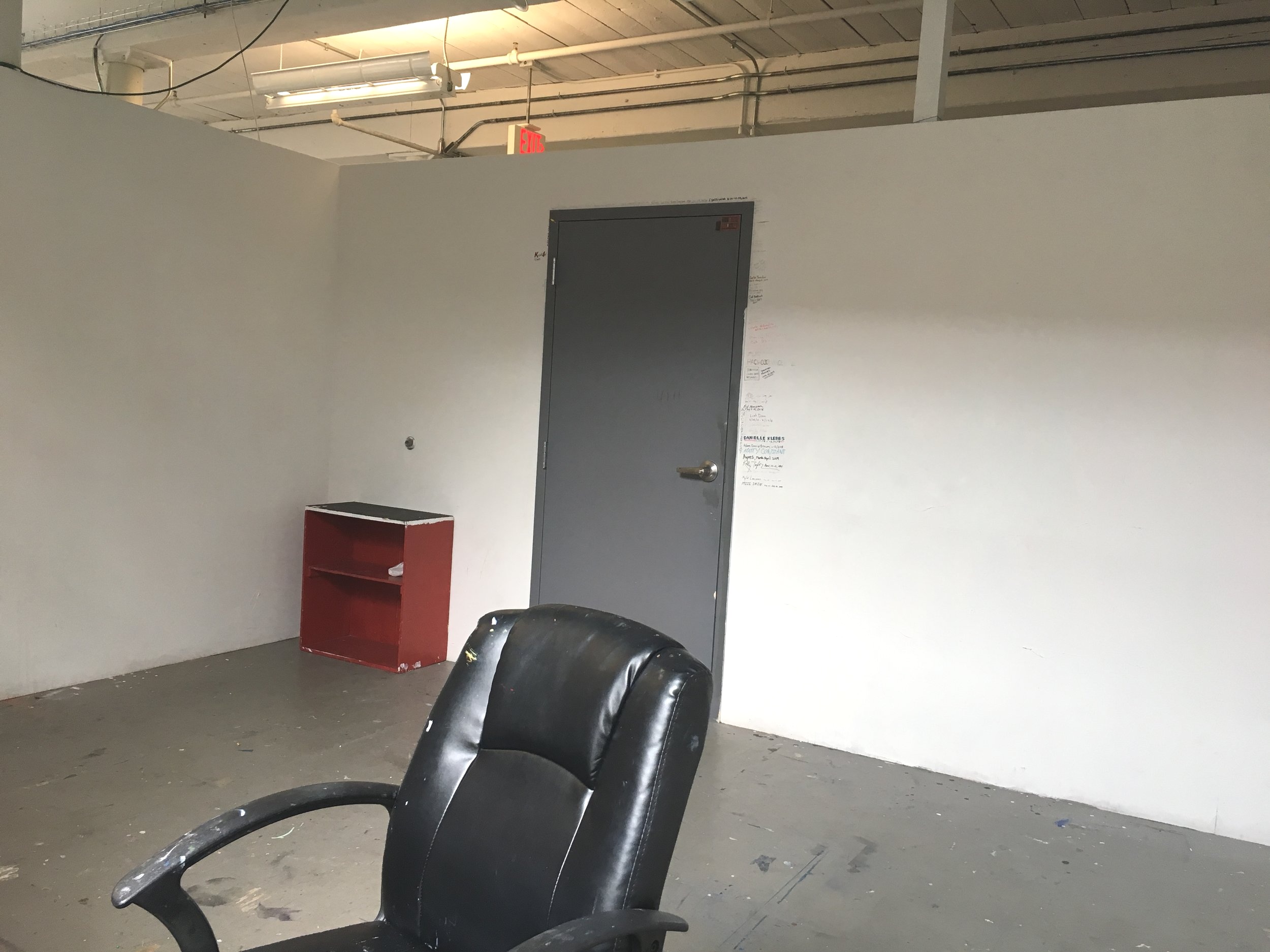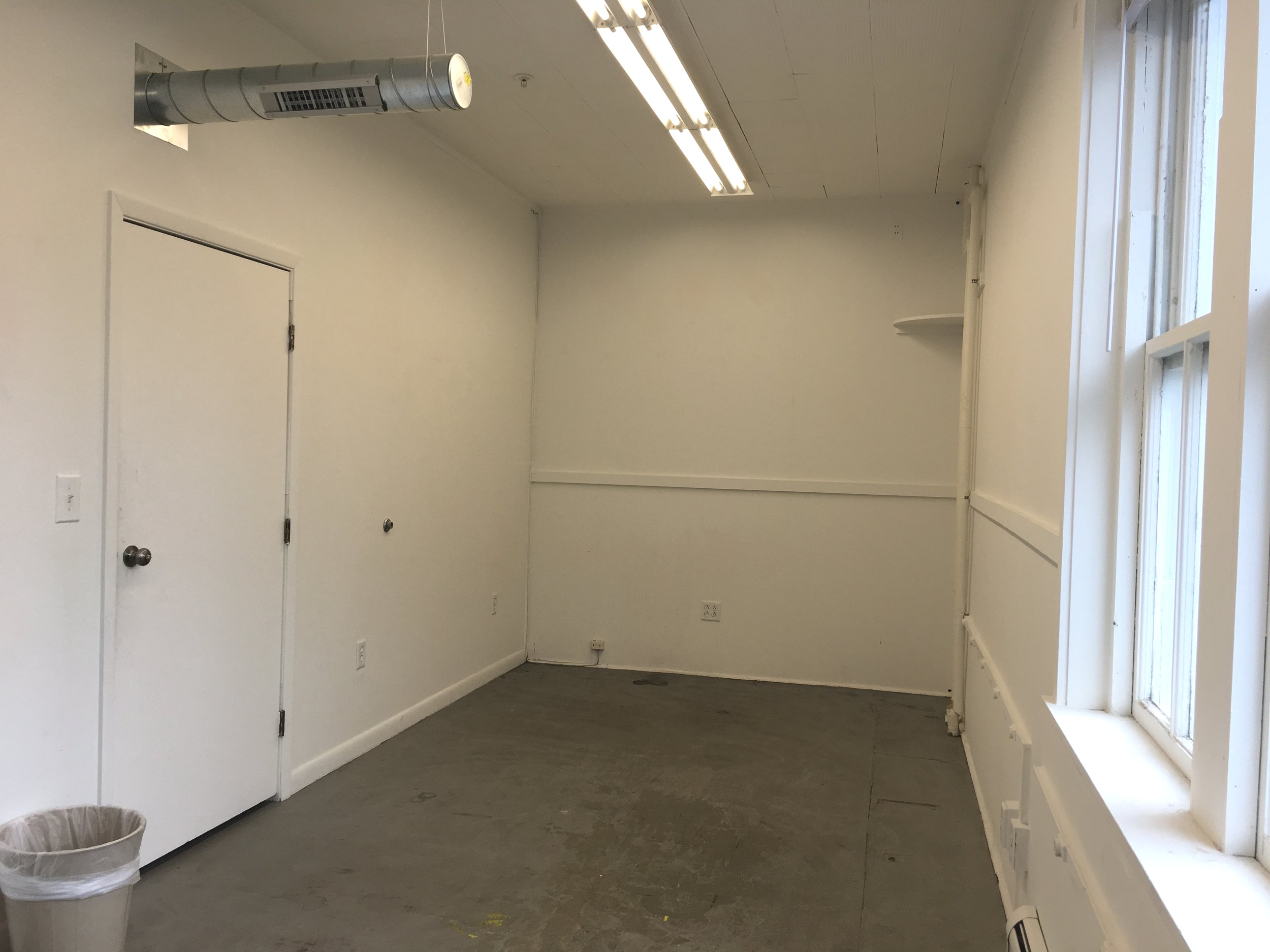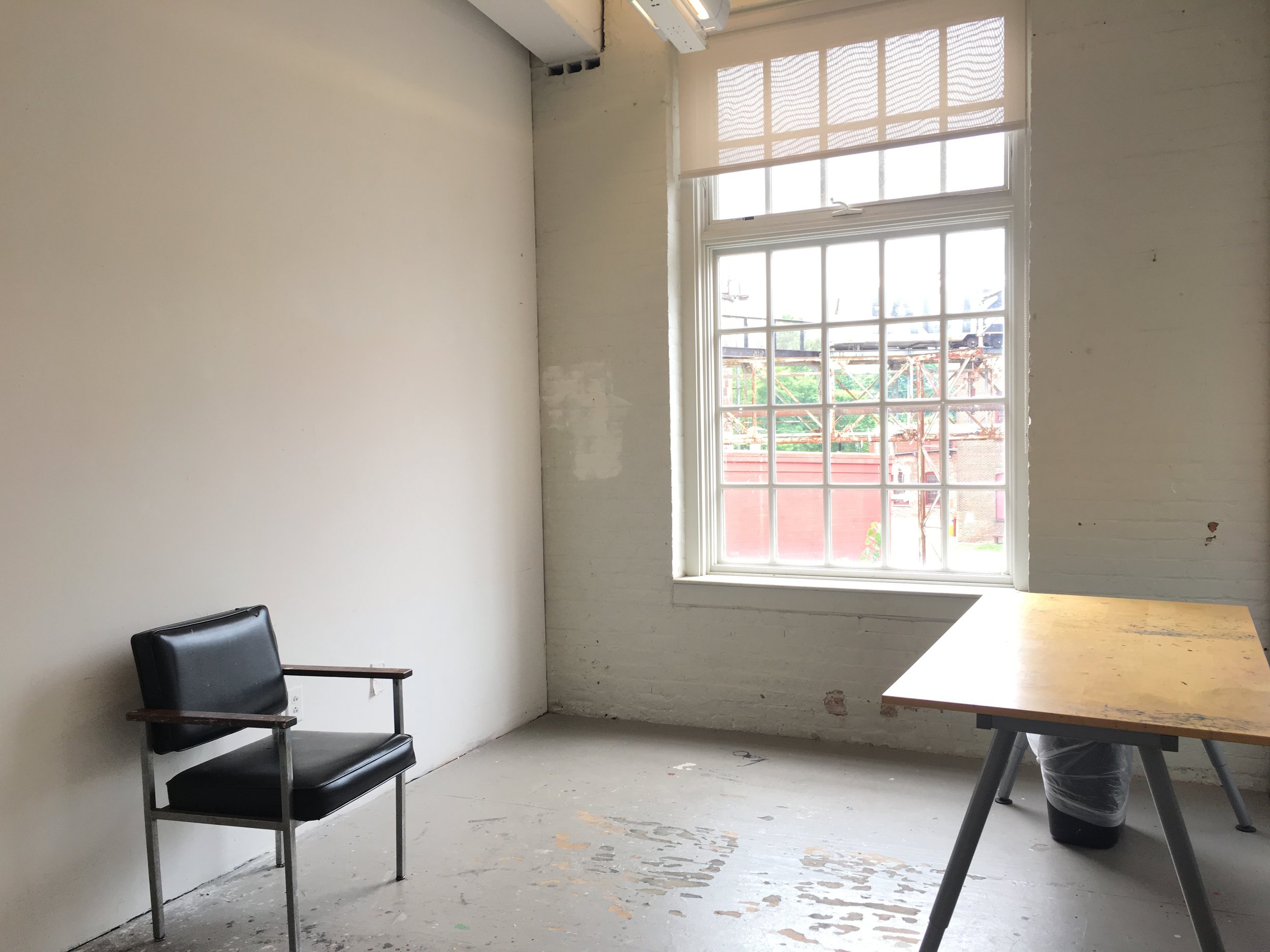 STUDIO TOOLS & EQUIPMENT AVAILABLE
Cordless drill

Drill bits and driver bits

Level

Caulking gun

Measuring squares

Safety glasses

Handsaw

Hacksaw

Needle-nose pliers

Adjustable pliers

Tin snips

Stable gun

Screw drivers

Hammers

Measuring tapes

Allen wrenches

Sewing machine

Clothing iron

Painting easels

Shop Vac

Limited extension cords

Wireless, color, ink-jet printer

Additional folding tables

Projector (must be reserved in advance)